We began as a home-based practice in Clackamas, Oregon in April 2013, and moved to an office in Wilsonville, Oregon on May 1st, 2015. In November 2015, we moved to Oregon City and have served the wonderful people of this community for the last seven years. As of July 2022, we are located in Gladstone, Oregon! We are very excited to be part of this community. We are in network with many private health insurance plans, and can bill personal injury claims (auto accidents) and worker's compensation claims. We accept cash, debit, and credit as forms of payment.
JULY 2023 BILLING UPDATE: Please note we are not currently accepting new United Health Care patients.

Active Oregon Chiropractic, now located in Gladstone, is a sports injury and wellness clinic determined to make you better…
whether it is feeling better, moving better, or playing better.
---
Meet the Doctors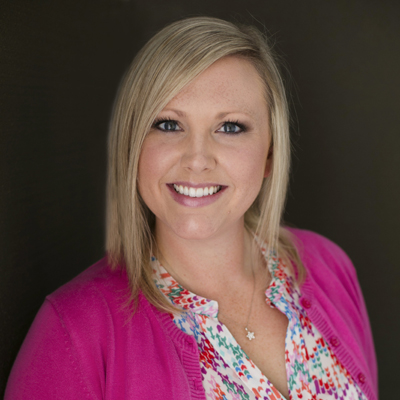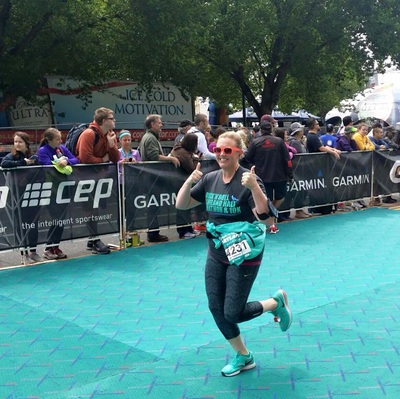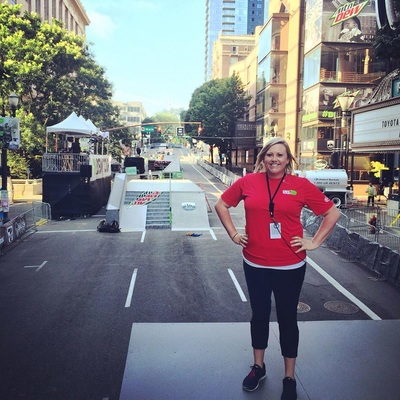 Stephanie Tolonen, DC MS CCSP®
Dr. Tolonen (or Dr. T) has always believed that correcting the source of a problem is better than treating the effects. This mentality began early, after a recurring knee injury impacted her martial arts practice. It would get better, but never really went away so she did what she could to manage the pain. Nearly 10 years later, she discovered chiropractic and her knee pain resolved with a combination of soft tissue care, adjustments, and movement therapy.
This Portland native graduated from Franklin High School in 2004. Having a strong dedication to her education, she received her associate of arts degree from Mt. Hood Community College, and immediately enrolled at Portland State University to complete her bachelor of science. After graduation, she planned on attending physical therapy school, but a car accident changed her plans; she instead began a doctor of chiropractic (DC) program at the University of Western States.
During her chiropractic education, she completed a concurrent Master of Science (MS) program, which provided great opportunities to treat athletes of all ages. She also earned an additional bachelor's degree from UWS, and is a firm believer in educating her patients. Having a sports background as an athlete and a physician, Dr. Tolonen believes that incorporating movement therapy with adjustments and other modalities is critical for improvement.
Dr. Tolonen became a Certified Chiropractic Sports Physician® after passing the national examination in November 2016. This certification shows she completed physical-fitness-specific post-graduate training, to aid in the evaluation and treatment of sports-related injuries. "The CCSP® certification exists to provide a uniform standard of education that assures teams and athletes that the doctor has met a minimum level of competency in chiropractic sports medicine."
In February 2017, Dr. Tolonen also became certified in the Webster Technique. This technique is specific in the way the analysis and adjustment of the pelvic region are completed, and can be beneficial for many patients because it promotes normal neuro-biomechanical function in the pelvis. It is used often with pregnant mothers: the Webster Technique has been known to help decrease labor difficulties.
She and her husband Tony welcomed their first child, Hudson, in April 2017. Their family was completed in December 2018 with the arrival of Cameron! The family loves their three cats, likes spending time outdoors and camping, enjoys listening to live music, and cheers loudly for the Portland Winterhawks and Portland Trailblazers. Dr Tolonen also enjoys running, and has completed six half marathons since 2014. She recently got back into running with the help of her local Happy Valley running mamas, and ran her 7th half marathon in February 2023!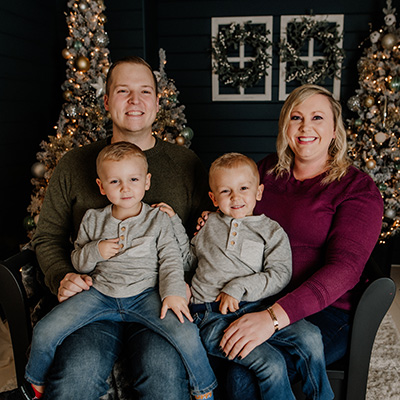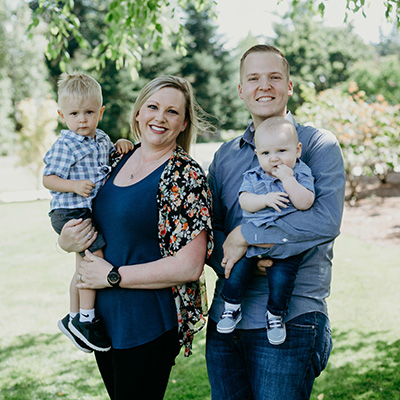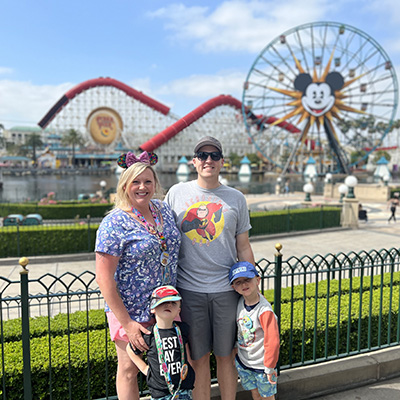 ---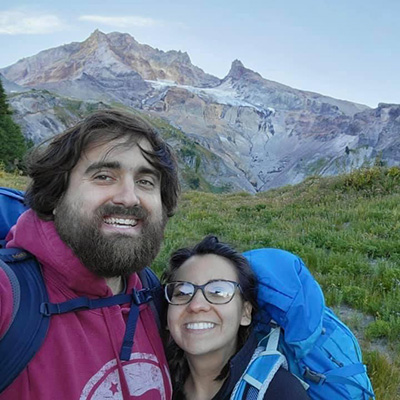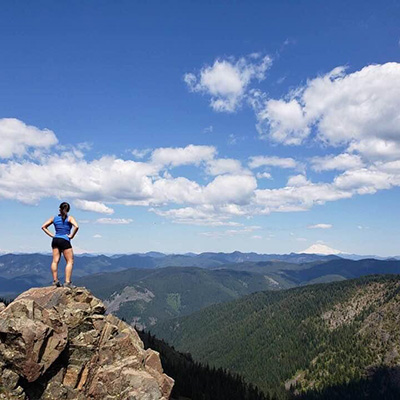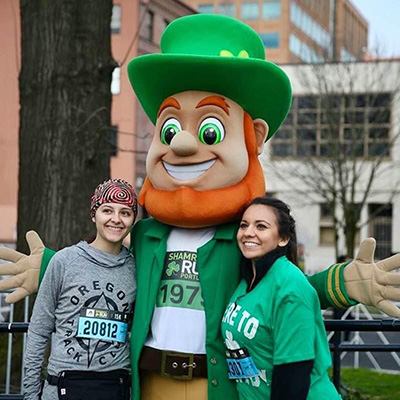 Brandy Careri, DC
Originally from Pennsylvania, Dr. Brandy moved to Oregon in 2017 and has worked with Dr. Tolonen since November of 2019. Dr. Brandy earned a Bachelor of Science in Biology at Shippensburg University before graduating with honors from New York Chiropractic College in 2013.
Her passion is helping others achieve their health goals by maximizing the connection between the brain and body through a well-adjusted spine. Since she began receiving chiropractic care, around the age of 13, Dr. Brandy experienced the positive results from adjustments and immediately found her enthusiasm for health. The dedication to helping others lead more active and healthy lifestyles has grown tremendously through the years as her education expanded. Dr. Brandy has taken extra course work in emphasizing whole foods nutrition, as well as pediatric and wellness care for the whole family. She practices both manual and tool based adjustments along with drop table.
Dr. Brandy is an avid health enthusiast who loves hiking, cooking, running, doing crafts, and traveling. She also enjoys exploring all around the PNW with her hiking boots or snowshoes and her trusty companions- fiancé Kyle and pup Layla!
---
Meet the Massage Therapists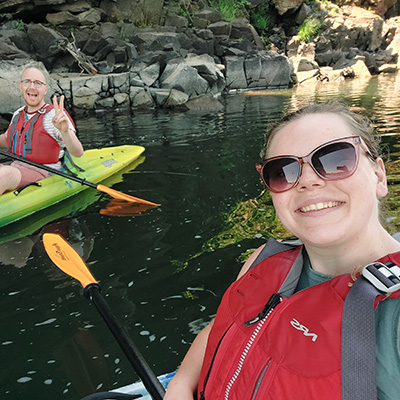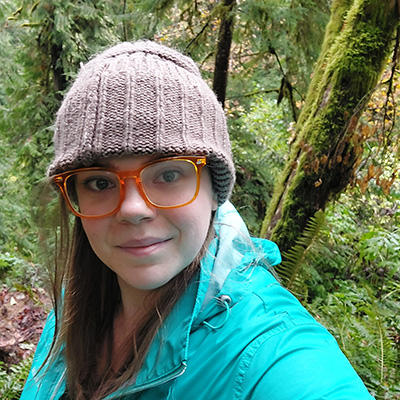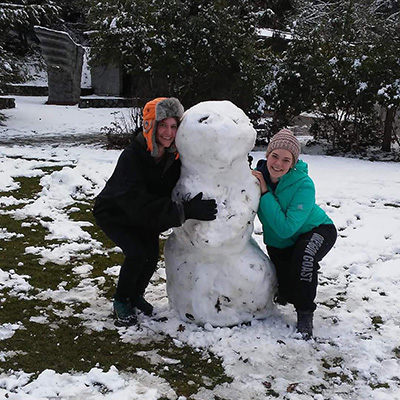 Katie Dillhoff
Katie started her path to becoming a helper in the process of others' healing journey well before she even knew massage therapy would end up being her career choice. As a young child, Katie was always massaging friends and family, and as a teenager she found her passion for cooking, movement, and overall well-being.
In her late teens, Katie was aware that the traditional course of standardized education to career was not the right path for her; at the age of 17, still working on friends and family, she decided to leave high school and seek a trade that fit her passions and goals. She was encouraged by a close friend to investigate her natural gifts in therapeutic massage, and ultimately found a once in a lifetime passion!
Having spent her entire adult life engrossed in an alternative health environment working with chiropractors, acupuncturists, physical therapists, and other practitioners, Katie has honed her skills in therapeutic medical massage. With a strong focus on trigger point, pressure point, and other direct healing modalities, Katie has come to specialize in working on acute and chronic conditions… her favorite of all being motor vehicle accident recovery.
Over the last decade Katie has become very acquainted with several acute and chronic issues. These issues include, but of course are not limited to: frozen shoulder and sacrum, tendonitis of all regions, carpal tunnel, stenosis, hip replacement recovery, rotator cuff surgery recovery, and more. Katie has taken several continuing education courses over the years to best be able to provide an element of support in conditions like those noted above, and to support her clients as they work with their healthcare provider to find the best treatment for them.
As Katie continues to advance her education and passion in massage therapy, she has also learned the importance of balancing her overall well-being. In order to best help others, she has put a great deal of focus into her other passions such as hiking, reading, cooking, writing, yoga, and her community. Katie lives with her partner and closest friend in the West Linn area, and is overjoyed to be a part of the team at Active Oregon Chiropractic.
---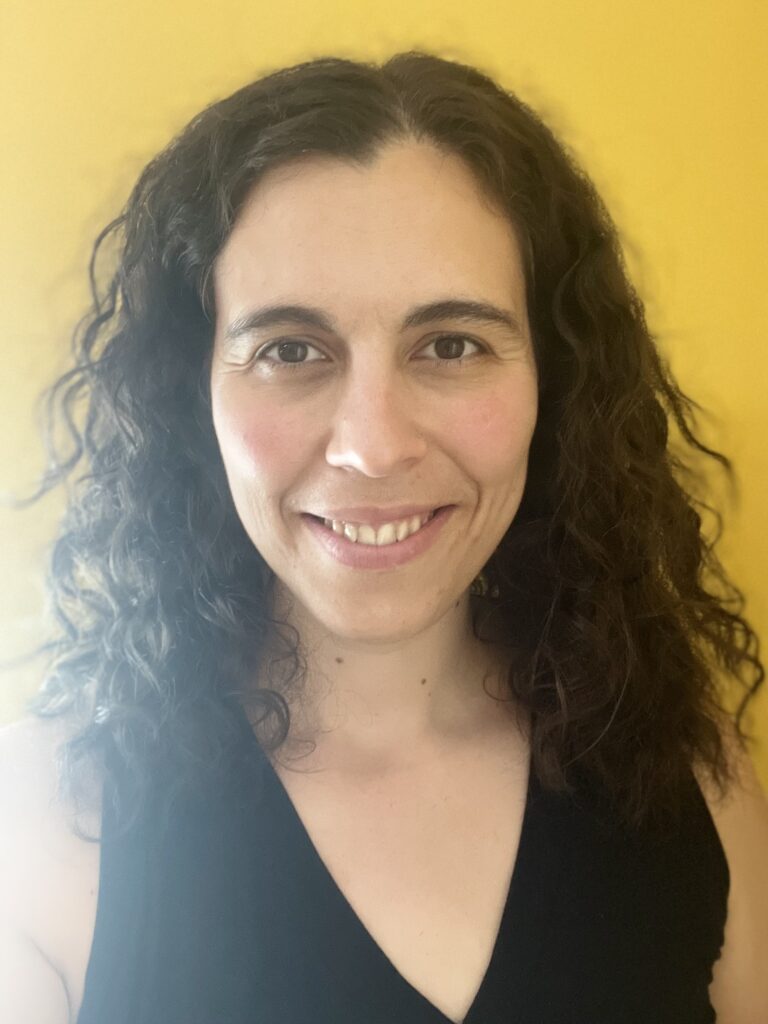 Erica Rubinstein
Erica brings curiosity, nuance, and a holistic approach to each massage session. Her care is personalized to each person's needs that day. Erica graduated from East West College of the Healing Arts in Portland, where they studied myofascial release, structural bodywork, PNF, Thai, deep tissue and Swedish.
A massage with Erica will start with a quick conversation about goals, preferences, and an agreed upon plan for that day's session. A variety of techniques will be used to work towards those goals and assess any restrictions.
Erica will always give attention to the areas of the body requested and will share suggestions of other areas to explore; this communication aims to see how the areas are contributing to pain or tension patterns. Open communication is valued and used to support each person's agency and comfort by adjusting pressure and techniques.
Erica has a background in circus and acrobatics as a coach, performer, and administrator. Her acrobatic background has helped her develop an eye and understanding for the way the whole body works together. Erica also brings personal experience and compassion for how frustrating and exhausting it can be to find providers who deeply listen, validate experiences, work in partnership and have expertise to help in effective ways.
When not massaging, Erica enjoys trying out new recipes, and going on outdoor adventures with her partner and three year old.